Welcome to the home of Emotional Literacy for children
The Original Emotional Literacy Series has been developed by education and childcare professionals, based on case studies this series of beautifully illustrated and thoughtfully written books have been designed for parents to read with their children, accompanied by activity books and a parent/teacher guide to help you and your child naviagate your emotions.
This program dramatically improves your children's emotional literacy, raises their Emotional Intelligence (EQ), and provides them with the ability to recognise, acknowledge, understand, and appropriately express and manage their own emotions.
Through KidsEQ's Emotional Literacy Book Series,
Your Child Will:
* LEARN that all children and adults feel emotions.
* EXPLORE emotions safely …while having a lot of fun!
* CREATE a strong foundation to a happy and fulfilling life.
"These books are one of the easiest and fastest ways to learn how to give your children the emotional support they need to navigate life with ease"
– Dr. Penny Dyer, Site Coordinator and Clinical Professor, Mary Lou Fulton Teachers College, Arizona State University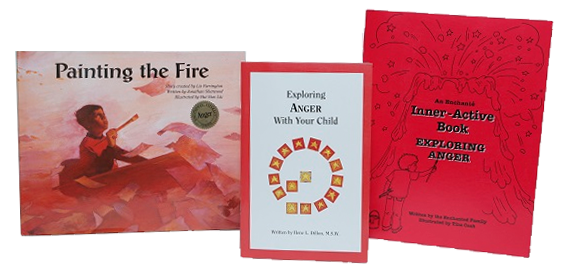 Try it out today!
Get a free set of Anger Emotional Literacy books – including a digital Story Book, Parent/Teacher Guide, Children Activity book. The magic of this program is in the synergy between the illustrated story book, the kids activity book, and the parents' guide.
Emotional Literacy: The Key To Conscious Parenting
Emotional Literacy Provides…
THE ANTIDOTE to:
* Violence
* Drug Abuse
* Dysfunctional Relationships
* Bullying
* Depression
* … and, much much more!
THE KEY to Health, Happiness & Success in Life!
Emotional Literacy – The 1st Step Towards Emotional Intelligence
When purchasing a KidsEQ set, you receive..
A beautifully illustrated storybook for you and your child to sit down and read peacefully together.
It shows a child in a "real life" situation learning to recognize and express a specific emotion.

An activity book to help your child to understand his or her emotions using creativity and imagination.




(uses drawing, coloring, writing)

A parent/teacher guide to help you explore emotions in partnership with your child.
You'll understand your child's pain or anxiety better and have exercises to help him or her deal with it.
Each individual emotion is covered by a set of three books
Anger … Fear … Grief … Guilt … Hurt … Jealousy … Loneliness
Thank you for your interest in our free digital download! Please enter your information below. We'll send you a link to our download page.